Hey everyone! In spite of my first track meet last night, I thought it would be appropriate to write about something that has to do with working out!
If your wearing the right headband while your running or playing soccer or whatever you do, I believe it can potentially make or break that day's workout. Since I have a lot of baby hair that sticks out all the time, if I don't have a headband in it isn't too fun if I have hair in my face the whole time. I remember doing circuits a couple weeks ago and it wasn't too fun having hair in my face while we had intense minute of burpees. Especially when the other members of my group, *cough cute boys, are right there!
This past year I have tried out a lot of different kinds and I've narrowed down a couple that are worth trying! (There are in no specific order by the way)
I got these a couple months ago on a trip to TJ Maxx. (I couldn't find a link to them, sorry about that!) The ones I have are different colors, but you get it ;) They are just simple skinny, stretchy headbands to keep the hair out of your face!
I actually have a pretty story about
these
... So right before a cross country race I was wearing one of these, and the ref came around checking to make sure everyone had all the jewelry off and such. When he got to my team he said that I couldn't wear my headband. When I asked why he said it was because it had too many logos on it.. Is that not the weirdest thing ever?? I don't think someone would take a tumble because they were so distracted by my tiny headband! Am I the only one that thinks that's crazy?? But these really are great headbands because they are a little sticky on the inside so they don't move around too much!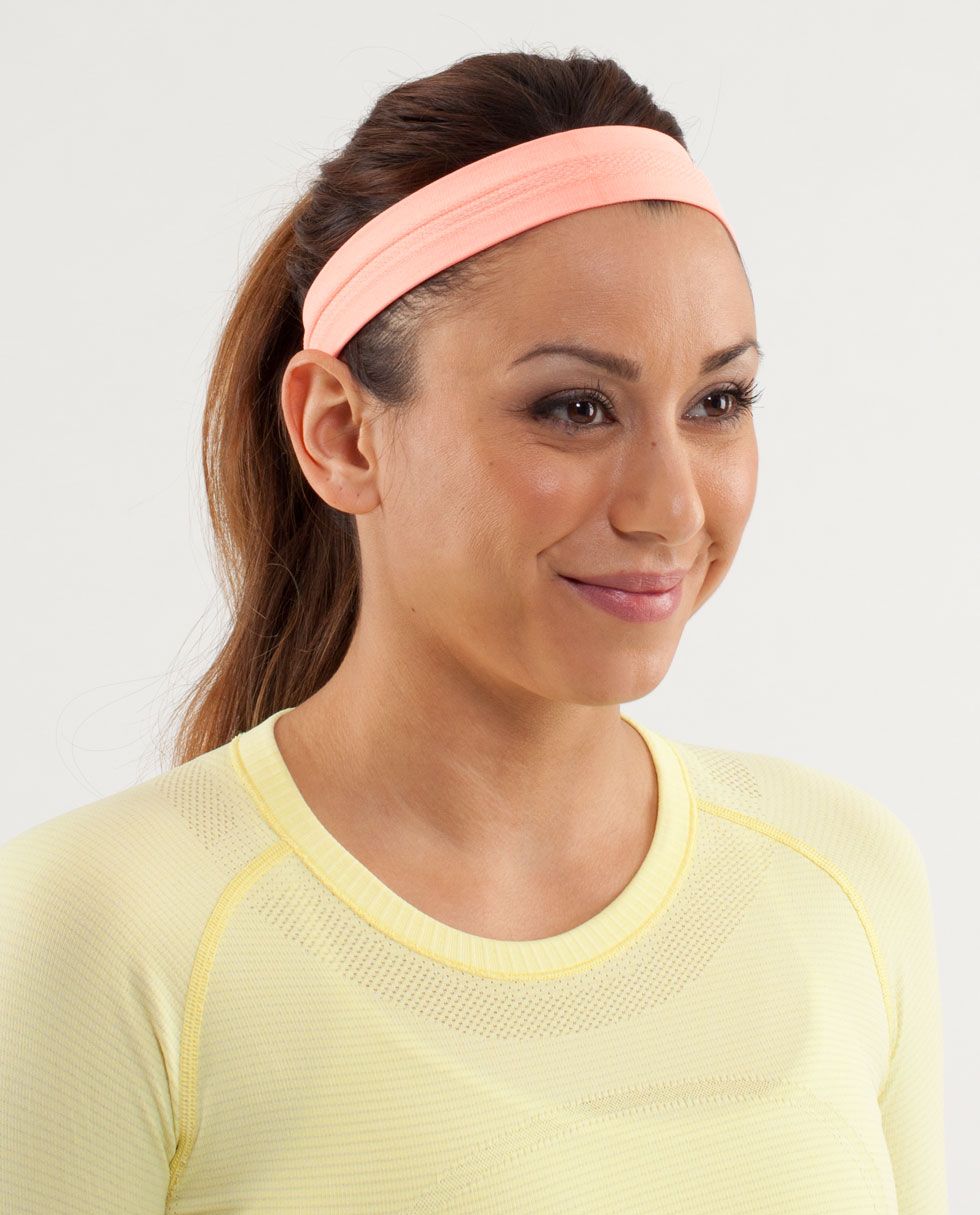 On a recent trip to the Lululemon store near my house I picked up
this
headband! I was originally going to get the one that's mainly for keeping your hair back, but when I was looking at them, I decided on the one that has a little "ventilation system" (warm weather is right around the corner!) and it also has the sticky stuff on the inside so it stays in your hair better.
What is something that can "make or break" your workout? I would love to know!
xoxo, Elizabeth